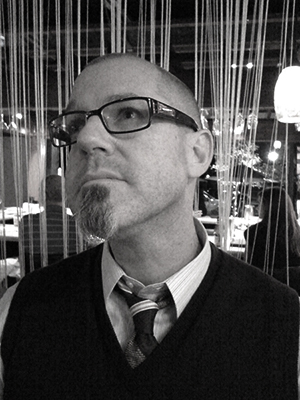 Early on I was interested in art and design. Eventually, my high school art teacher encouraged me to consider visual communication and, even though I have worked in other disciplines, design is what makes me come alive.
I travel and explore every chance I get, but the south will always be where my heart is. Truly, there is nothing like southern hospitality. I spent the first thirty-three years of life in south Alabama, earned a B.F.A. from The University of South Alabama, then entered into advertising design. In 2003 I moved to Memphis, TN to pursue an M.F.A. from The University Of Memphis.
In 2006 I was appointed to the Visual Communication Design faculty at Francis Marion University. Prior to this appointment I spent time as an adjunct professor of Graphic Design at both the U. of South Alabama and the U. of Memphis. During my time as an adjunct and full-time professor I have constantly maintained a professional freelance design business through my company Charles Jeffcoat Studio.
I have done work for the The National Civil Rights Museum, Art Museum of the University of Memphis, Movie Gallery, Sony Music, Universal Records, and Warner Music, and more. I have also had the privilege to donate time and design work to several charitable organizations including St Jude Children's Research Hospital, and the National Civil Rights Museum. My work has been recognized by the American Institute of Graphic Arts (AIGA) and the American Advertising Federation.
Besides applied professional design practice, my current research is in the cross-mediation of hypertextual environments and the two-dimensional printed book. This exploration and research will cause us to ask specific questions concerning narrative, authorship, linearity, and believability and from it we can gain knowledge applicable to the future of both the two-dimensional printed book and the hypertextual environment.